Banned books delivered to your door every month. Free shipping. Cancel anytime.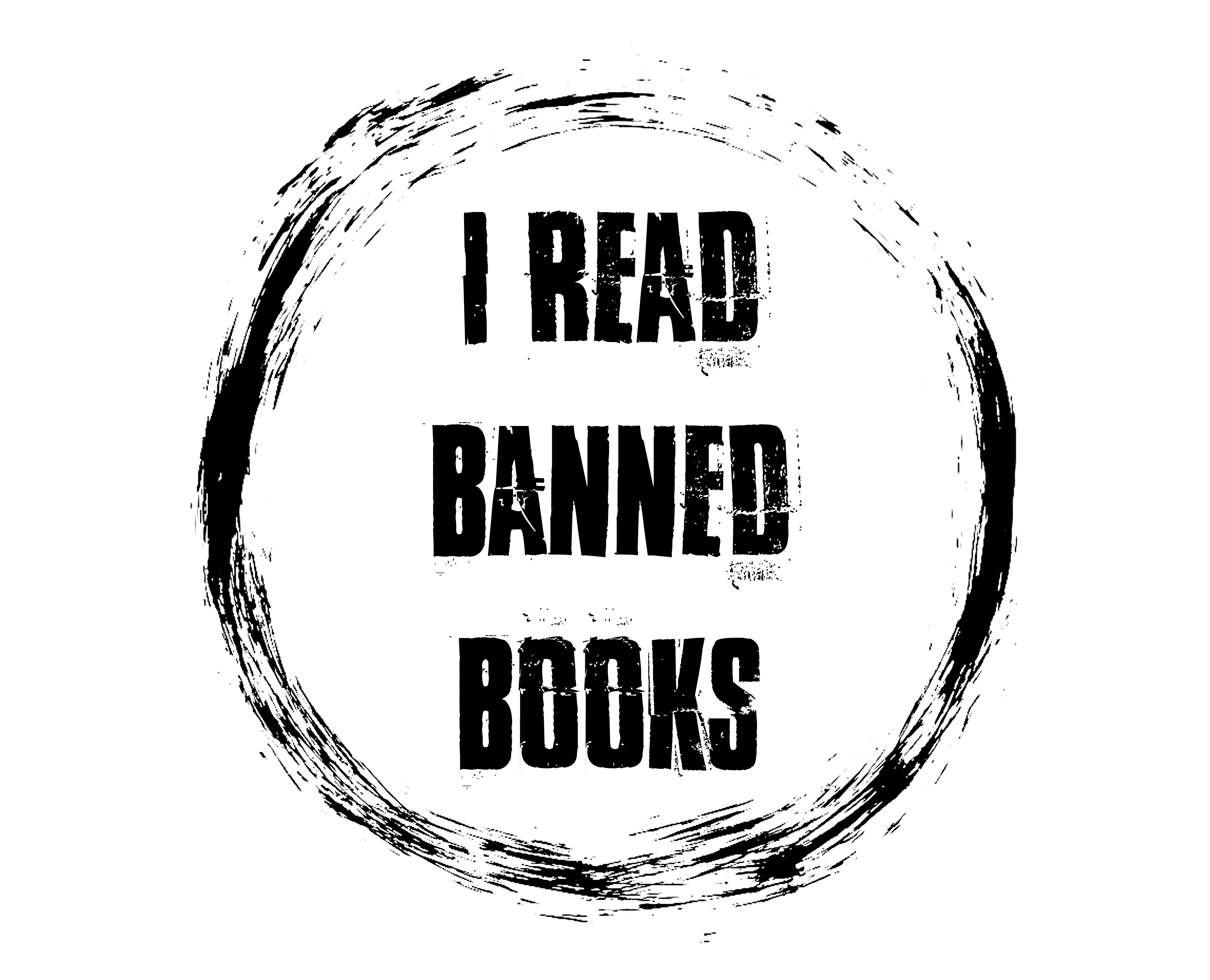 Simply put, books get banned in schools, libraries, and other institutions in the U.S. when complaints that content is offensive result in their removal from shelves. That's censorship. Unfortunately, it happens often.
One or two banned books (you choose!) written for adult (or often young adult) readers published during the past decade. Many of the books we send are literary award winners, but some aren't. Regardless, they're all books of considerable merit, brand new, and worthy of your distinguished bookshelf. We aren't committed to any certain genre — past boxes have contained graphic novels and memoirs as well as historical fiction, urban fantasy, and contemporary novels, to name a few.
A bookmark or two with the lowdown on how and why the books in your box were censored.
A few handpicked bookish items

 we hope you'll either adore for their whimsicality or find particularly useful.
The Original Box contains
2 books per month.
For 1 book per month,
choose the Slim Box.
Want just the books each month?
Check out the Literal Box.
 What people are saying about Banned Books Box 
/** * @var $module \Ucraft\Module */ ?>
Kayte H.

"Ariel, the creator of Banned Books Box, has so thoughtfully put together these selections of books (and perfect book accompaniments) that, to me, provide us a world of particular opportunity. The most important thing is that the stories we access in these book selections can provide us glimpses into worlds and experiences such that we have the opportunity to see what life looks like through another pair of eyes, feel what life feels like from another heart."

Jacklyn B.

"My husband and I have been subscribers to the box for almost a year now. It has been a highlight of every month, of course to read the books, but also to see what has been carefully selected and curated for each package."

Lisa V.

"I love my box from the moment it arrives, with that distinctive tape to remind me! Each month, I get books that teach me about the world - big ideas and intimate stories; cultures, identities and places to explore and treasure. AND, as a #BookNerd, I love the notes & histories about the book, the book-lover swag, and the sense that by reading and sharing these texts, I'm part of a positive, important movement. And yes, my holiday giving will include Banned Books Boxes this year!"

Banned Books Box makes a great gift for readers.